Oval Administration is the application where all configuration requirements for Oval Accounting are setup including the Automation Rules. Here you can specify a rule that will create Transactions and Accounting Journal entries at a date, time and recurrence that is required. Once they are setup, nothing more needs to be done. An Automation Rule Robot will run in the background and the records will be displayed in the application once the scheduled time date and day has occurred. 
Within Oval Administration there is an Automation Rules Tab: 

Here you can create a new Automation Rule: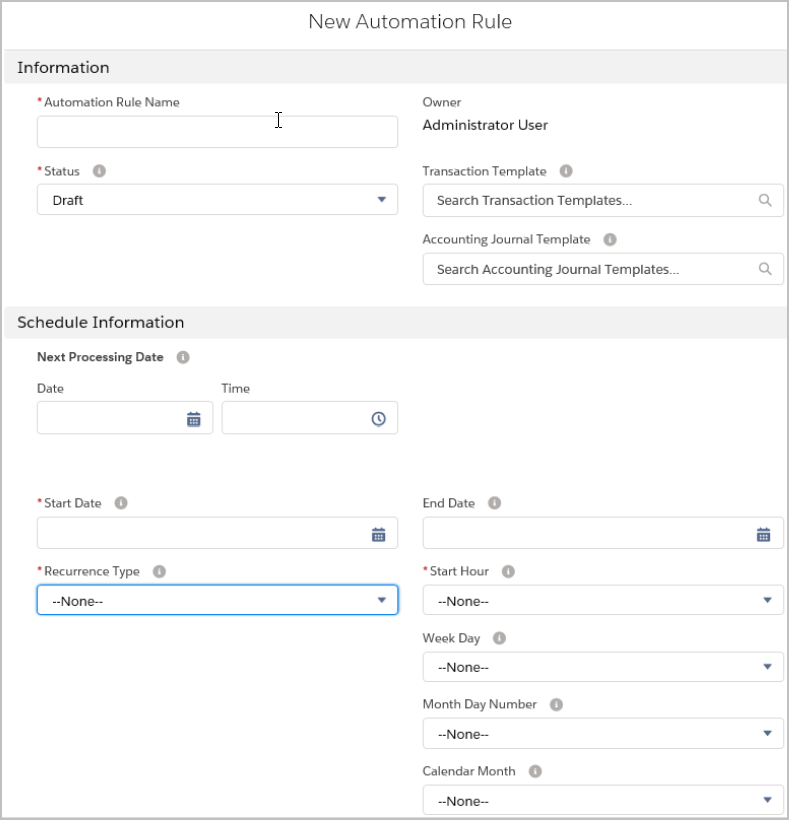 The Schedule Information is flexible enough to setup the rule on a daily, weekly, monthly or yearly recurrence. You can also specify the time, date , day and month when the rule should start from and to. 
There are two fields in the Information section which refer to Transaction Templates and Accounting Journal Templates. Here you can search for the Template to be used for the Automation Rule which are created in Oval Accounting. 

You can stop the Automation Rule running by changing the status from Activated to Paused.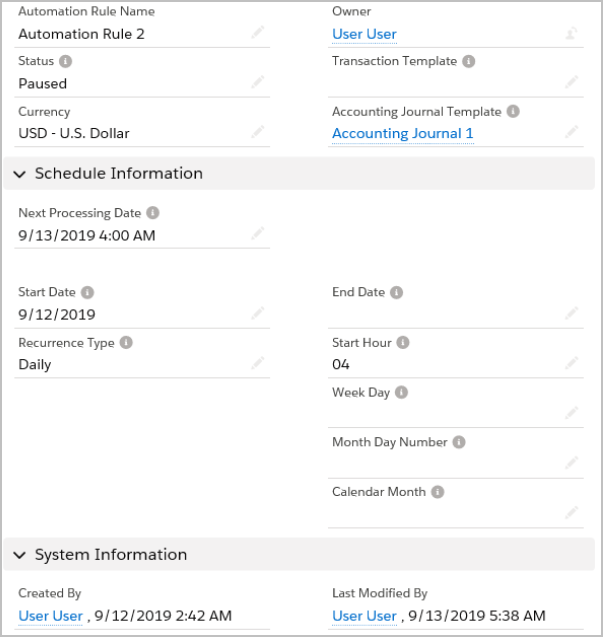 If you would like to find out more about Automation Rules or indeed Oval Accounting in general, please contact us at hello@ovalaccounting.com.