Within Oval Accounting there is a Bank tab which allows you to upload Bank Statements for reconciliation of transactions.
Navigate to the Bank Accounts tab in Oval Accounting.
Select the Bank Account to upload the Bank Statement.
 Click on the upload Bank Statement button.
Click on the upload files button and select the file to upload.
Click on the done button and then next.
The new Bank Statement will be displayed, the name will be that of the file that was uploaded so it's worth noting that the file name should be as you want it displaying within Oval Accounting.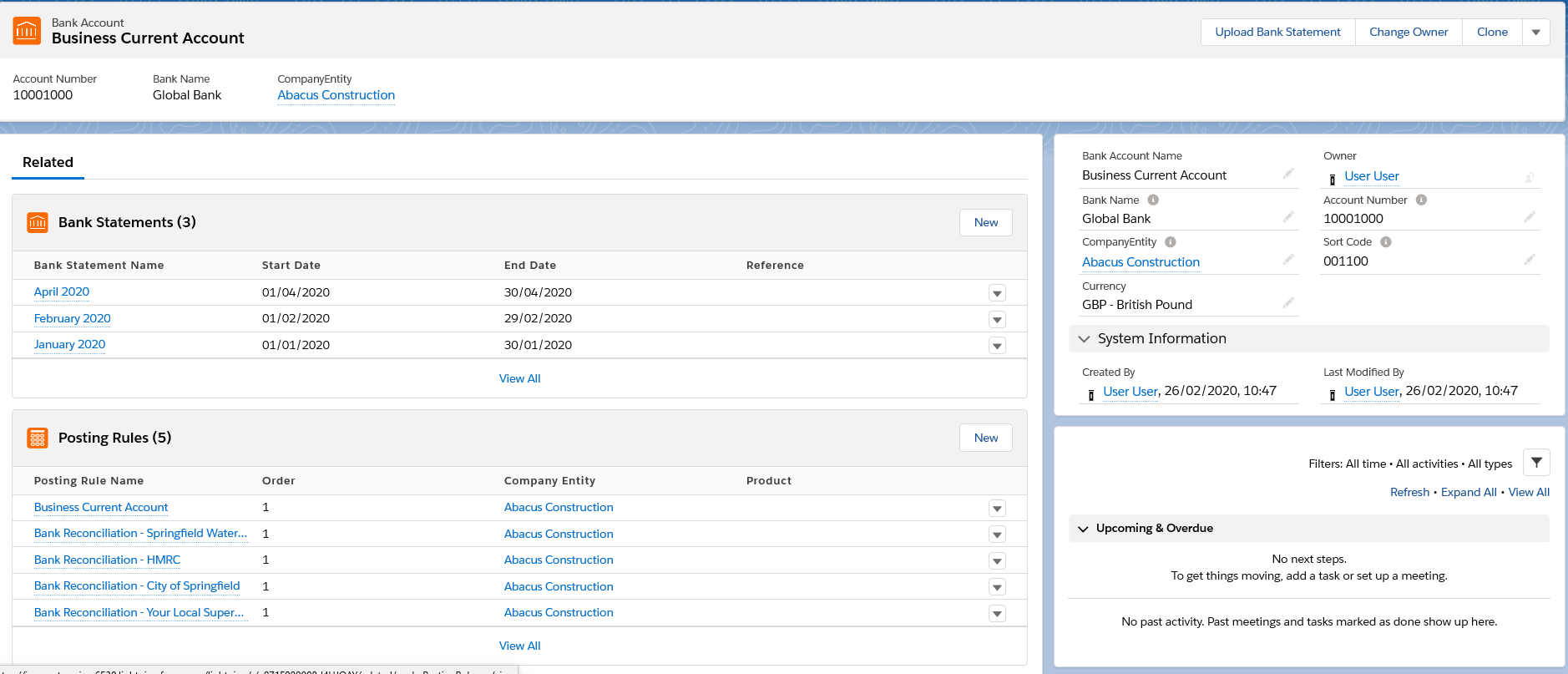 If you click on the link you will see the list of transactions that have been uploaded.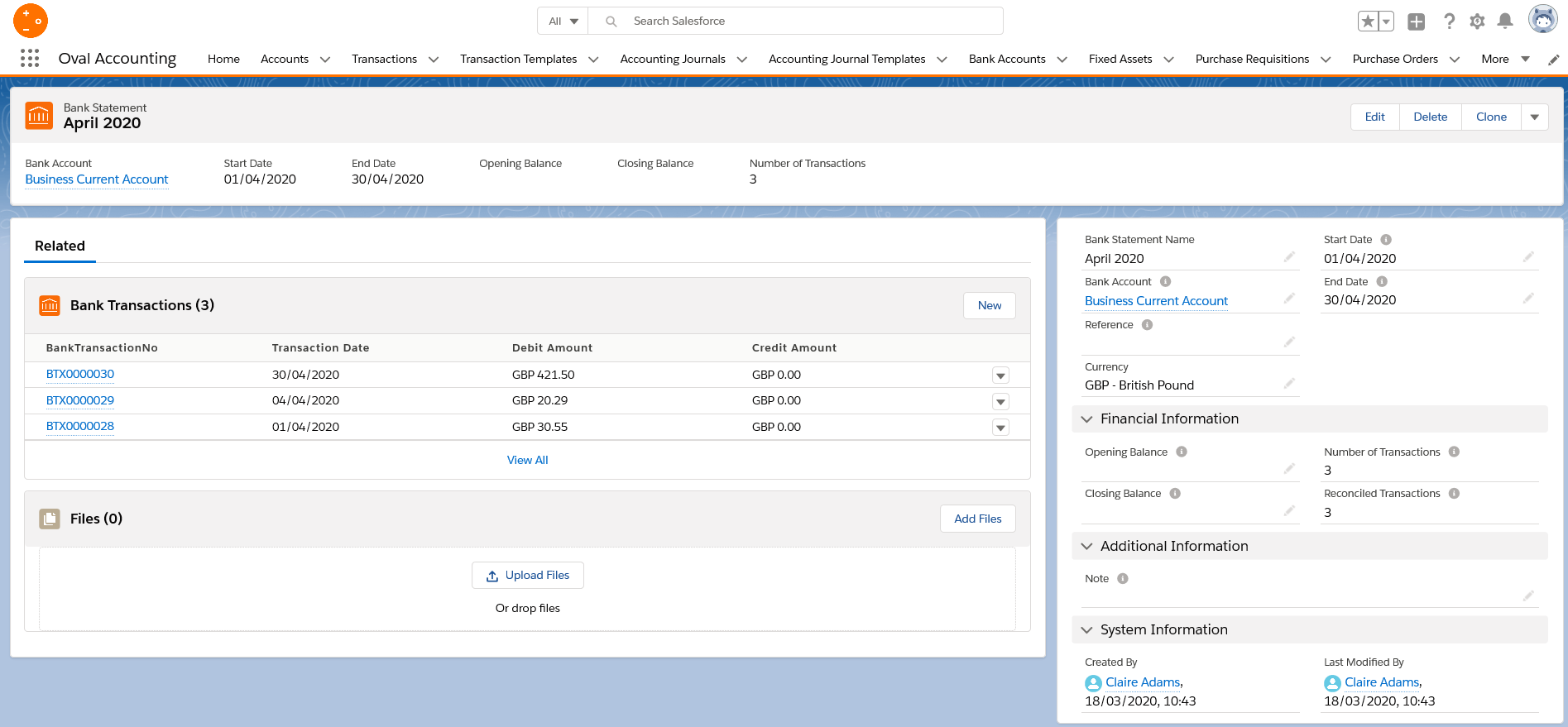 As you can see from the example, 3 transactions have been uploaded and 3 transactions reconciled. Posting rules have been setup for Accounts so that if a BankTransactions is uploaded, and a Financial Transaction does not exist, then one will be created automatically.
For further information please get in touch at hello@ovalaccounting.com