Within Oval Administration there is a Document Templates tab that allows you to create your own customised Sales Invoice templates . Once they have been created they can be used within the Transactions feature in Oval Accounting.
Navigate to Oval Administration and select the Document Templates tab.
Click on the New button.
The New Document Template is displayed.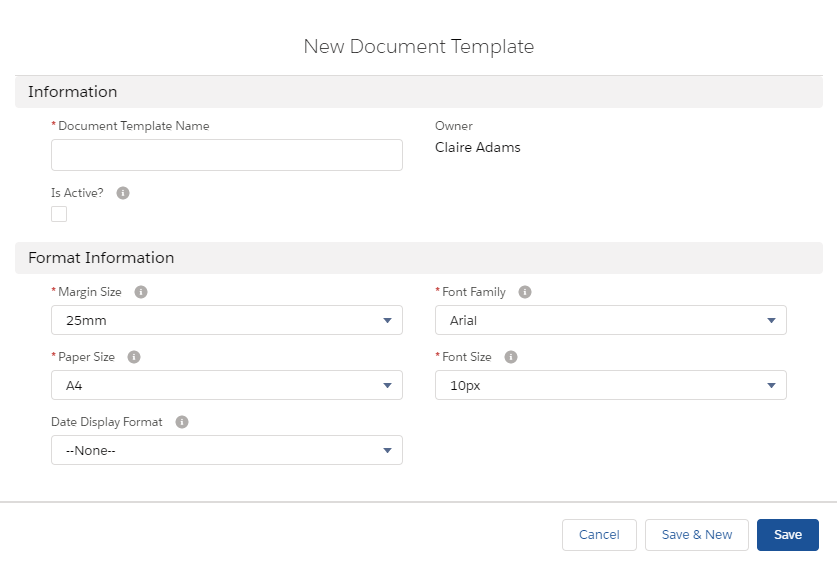 4. Enter a name for the Document Template.
5. Select the Is Active? checkbox.
6. Either leave the Format Information as it defaults to or change accordingly.
7. Select the Date Display Format.
8. Click on Save.
Once saved, the Document Template Sections and Document Template Entry Groups can start to be built. These determine the section layout of the Sales Invoice and the content (fields, text, image).
Click on New Document Template Section.
The key information to input here will be determined by the Content Type i.e Image, Text , Transaction Entry Fields or Transaction Fields. Depending upon which one is selected for this section determines whether Content Type Text is completed, an Image URL added, or fields specified.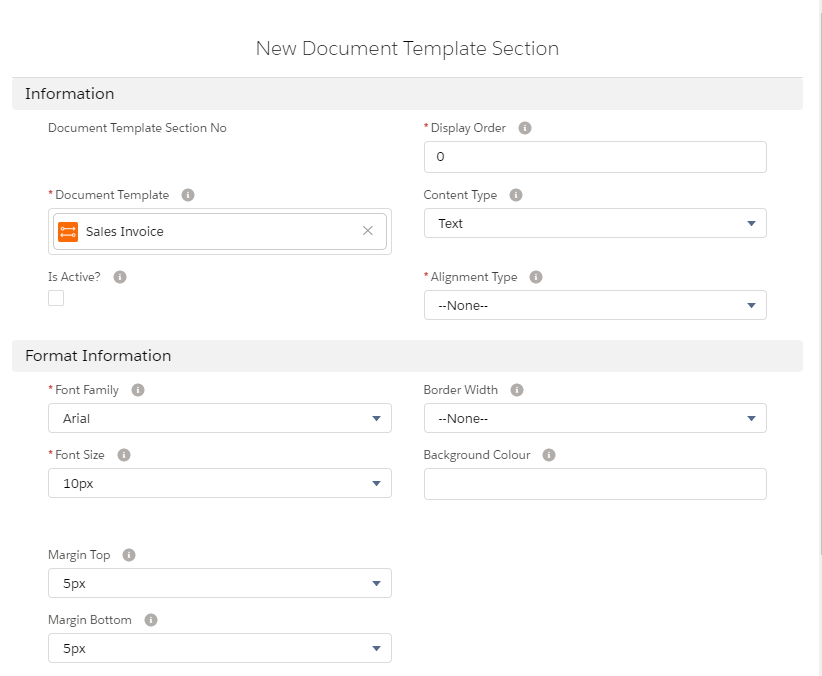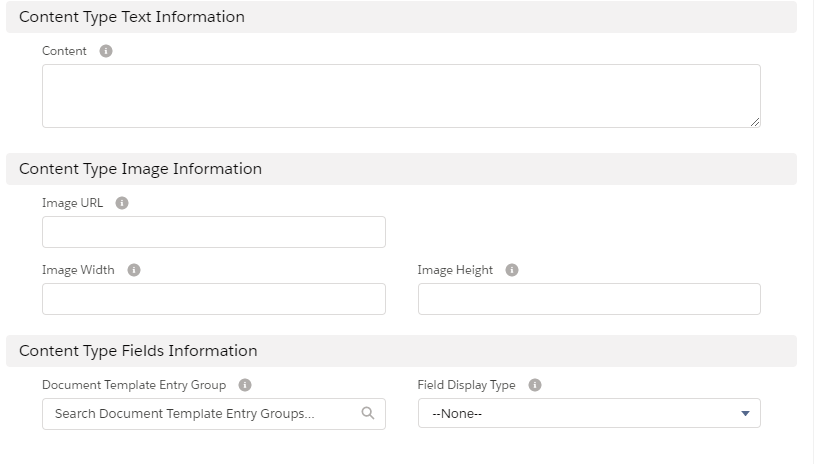 You can also specify the font to be used, the font size, borders, and background colour (CSS colours).
Once the sections have been specified then identify the fields to be displayed and in what format ( 1 column, 2 columns or a table). The display order for both sections and fields is in ascending order, so you have complete control over where these are shown.
When creating a Sales Invoice in Oval Accounting you can select which Document Template to use as your pdf.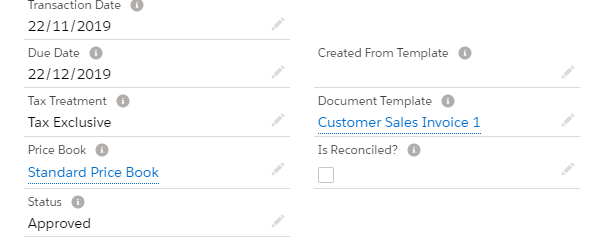 This can then be emailed to the Client within Oval Accounting through the Send Document PDF feature.
For further information please get in touch at hello@ovalaccounting.com.