If you go to the Salesforce AppExchange Listings page you will see Oval Accounting displayed https://appexchange.salesforce.com/.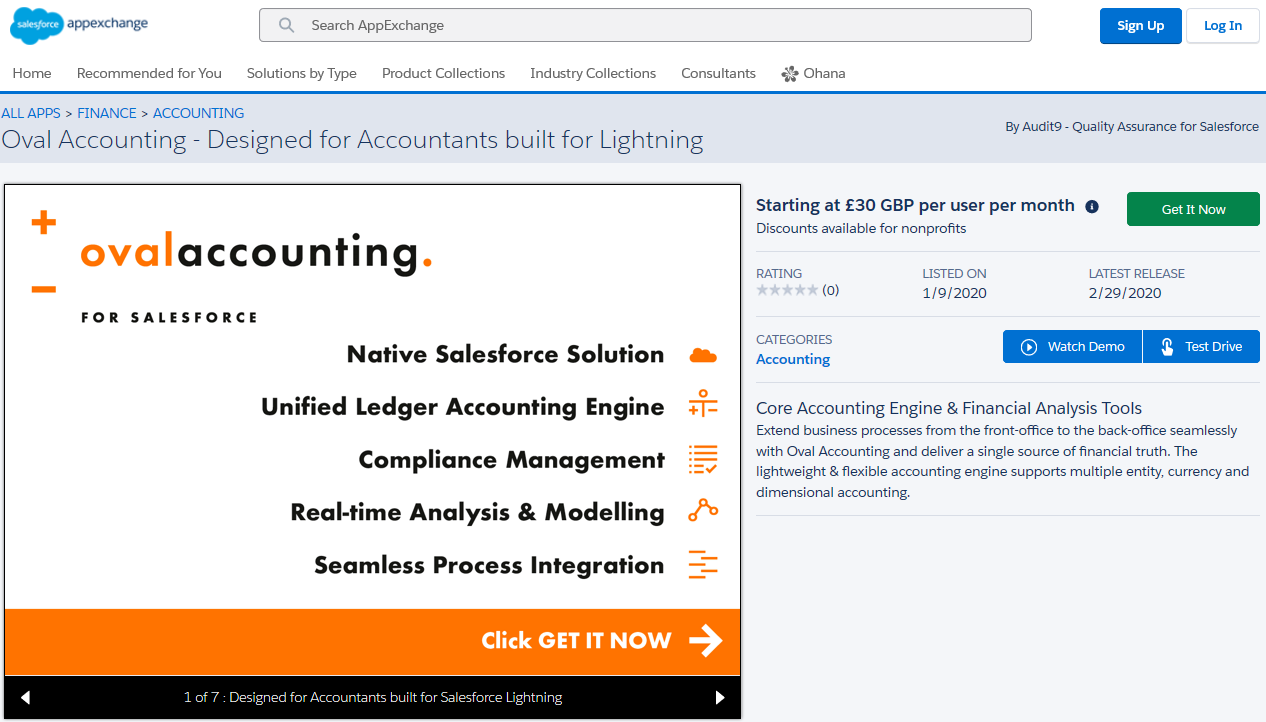 You can sign up for a free trial, which is provided with example data, and also allows you to create your own data. This will demonstrate how easy Oval Accounting is to use and navigate around.
There is also the option to sign up for a Test Drive which will give you a read only view of the Application, again with example data, to allow you to navigate around.
Finally there is a demo to watch detailing some of the key features of the Application.
If you would like to find out more , please get in touch at hello@ovalaccounting.com.