In Oval Administration there is a tab called Entities. This is the area where you can setup different Company and Departments when separate Accounting records need to be kept.
Navigate to Oval Administration.
Click on the Entities Tab.
Click on New and a popup is displayed.
Here you can select whether you want to add a new Company or a new Department.

Click on Next.
Here you can enter the information relating to the Entity in question.
The input fields displayed are straight forward enough to understand, i.e. address and contact information. What is worth noting is that you can decide per Entity how the rounding of Transaction values occur . The Rounding Mode drop down field has the following values :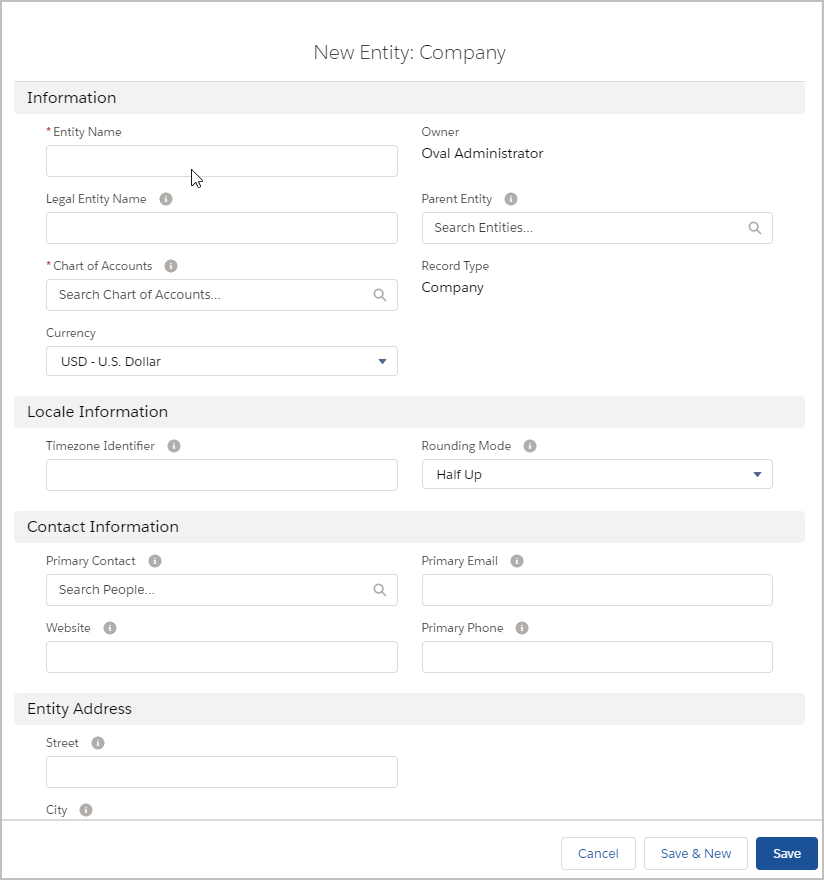 Ceiling
Down
Floor
Half Down
Half Even
Half Up
You can also specify the timezone the Entity is in which is used for the Automation Rules. If you setup an Automation Rule for a Company/Department based in Europe, then that's the timezone used if you set it to tun at 'x' o clock.
The Chart of Accounts can also be specified per Entity, so if needed, different ones can be used across Departments and Companies.
They is no limit to how many Entities can be setup. The configuration is as adaptable as you need it to be.
For further information please get in touch at hello@ovalaccounting.com