The Automation Rules tab is where Automated Rules can be configured for your Company. In order to do this, follow these steps:
Navigate to the Automation Rules Tab in Oval Administration.
Click on New.
Enter the Automation Rule Name.
Select the Status Activated.
Select a Transaction Template or an Accounting Journal Template.
Enter the Date, Time and Recurrence details in the Schedule Information section.
Click on Save.
Edit and set the status to Activated.
The Automation Rule Robot Status displays when the rule will be run based upon the Schedule information: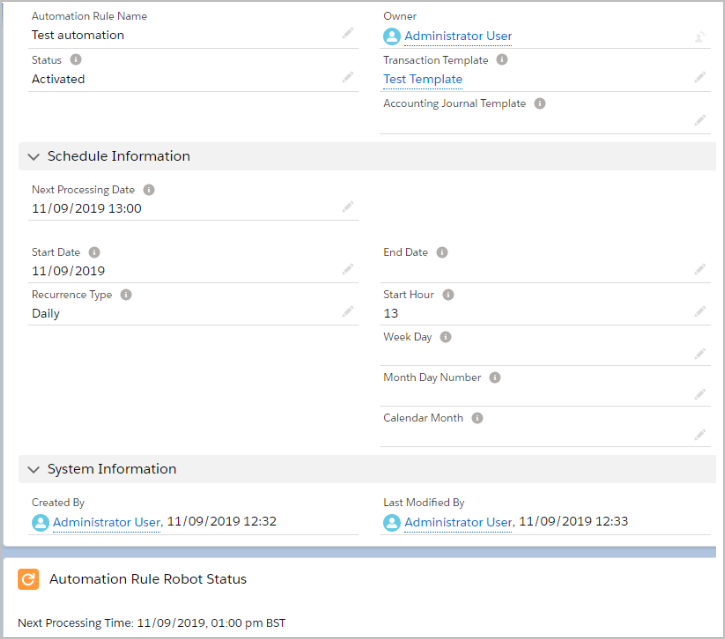 Once the Automation Rule has run, the related Transactions or Journals will be displayed.
End of Article